An Introduction to walking Hockey
Walking Hockey was only developed in early 2017, but it's really catching on around the world – mainly because it's so easy for anyone to play, even if you've got no experience with the game at all. It's played on a much smaller pitch then regular hockey (approximately 23x20 meters) and has very small goals and a larger ball. Teams are only four to six a-side, and no goalkeepers means there's lots of opportunity to score. The rules are so simple, there's also no need for umpires.
Why play Walking Hockey?
Around the world Walking Hockey is enjoyed by people aged 11 to 80+, many with non-standard physical or mental abilities, as well as entirely able-bodied people. It's an incredibly accessible sport, allowing you to get fit at your own pace. Whether you're in a mixed or single sex team, Walking Hockey is very social and lots of fun. It's not called Jolly Hockeysticks for nothing.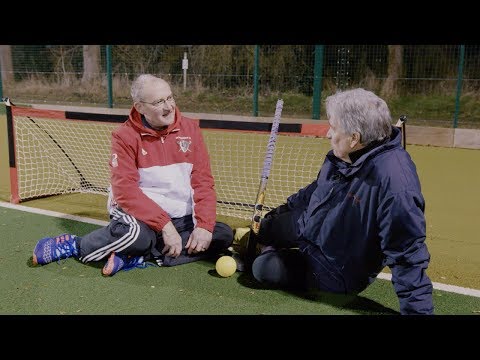 Alan's story
Here about Alan's lightbulb moment as he started up a walking hockey team.