We're dedicated to helping older adults get active for a happier, healthier life.
It's easy to feel that sport is a younger person's game – but we believe that sport belongs to everyone. In fact, there's a huge number of sports that have been adapted to suit players who want to get involved later in life. No matter what your age or ability, whether you fancy playing or supporting from the sidelines, it's never too late to bring sport into your life.
For us, the solution lies in walking sports. There's no running – instead, you play sports at your pace in a sociable, fun and inclusive environment. It can be as exhausting or energetic as you want it to be! There's no pressure. We're here to raise awareness of walking sports as an alternative way to introduce exercise into your lifestyle and guide you to opportunities to get involved.
After all, sport of any kind has so many benefits for both your physical and mental health – it reduces the risk of many illnesses, from heart disease to dementia, as well as combating loneliness and depression. So, we're here to make it as easy as possible for you to be part of a sporting community.
So, just get active – at your own pace, in your own style – and have lots of fun along the way!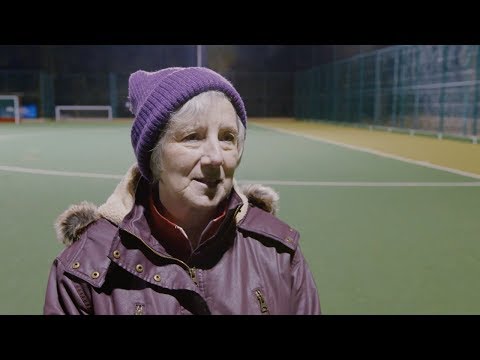 Annas story