Walking Basketball is the same as traditional basketball, but at walking pace, offering a low-impact cardio workout for all ages, abilities, and levels of fitness. It's also good exercise for your mind, as you have to think strategically about who to pass the ball to and when, and it's great for learning to work well as part of a team. Plus, it lets you enjoy a bit of competition in a safe and friendly environment.
Why play Walking Basketball?
Walking Basketball players all say they love the sense of camaraderie that you just don't get in solo sports or from exercising alone at the gym. And there's always healthy competition, but at the end of the session everyone heads off for a coffee together and many new friendships are forged. So, it's great for your overall wellbeing as well as your health.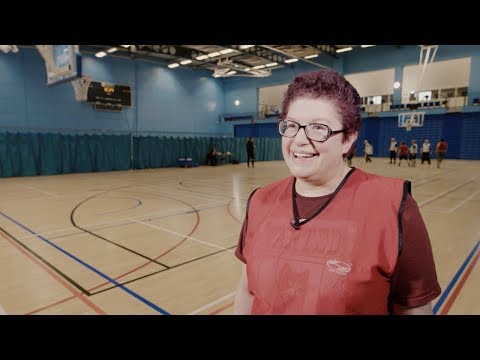 Victoria's story
Here how Victoria got into walking basketball and the benefits she has gained from the surprisingly aerobic exercise.
Filmed in 2019